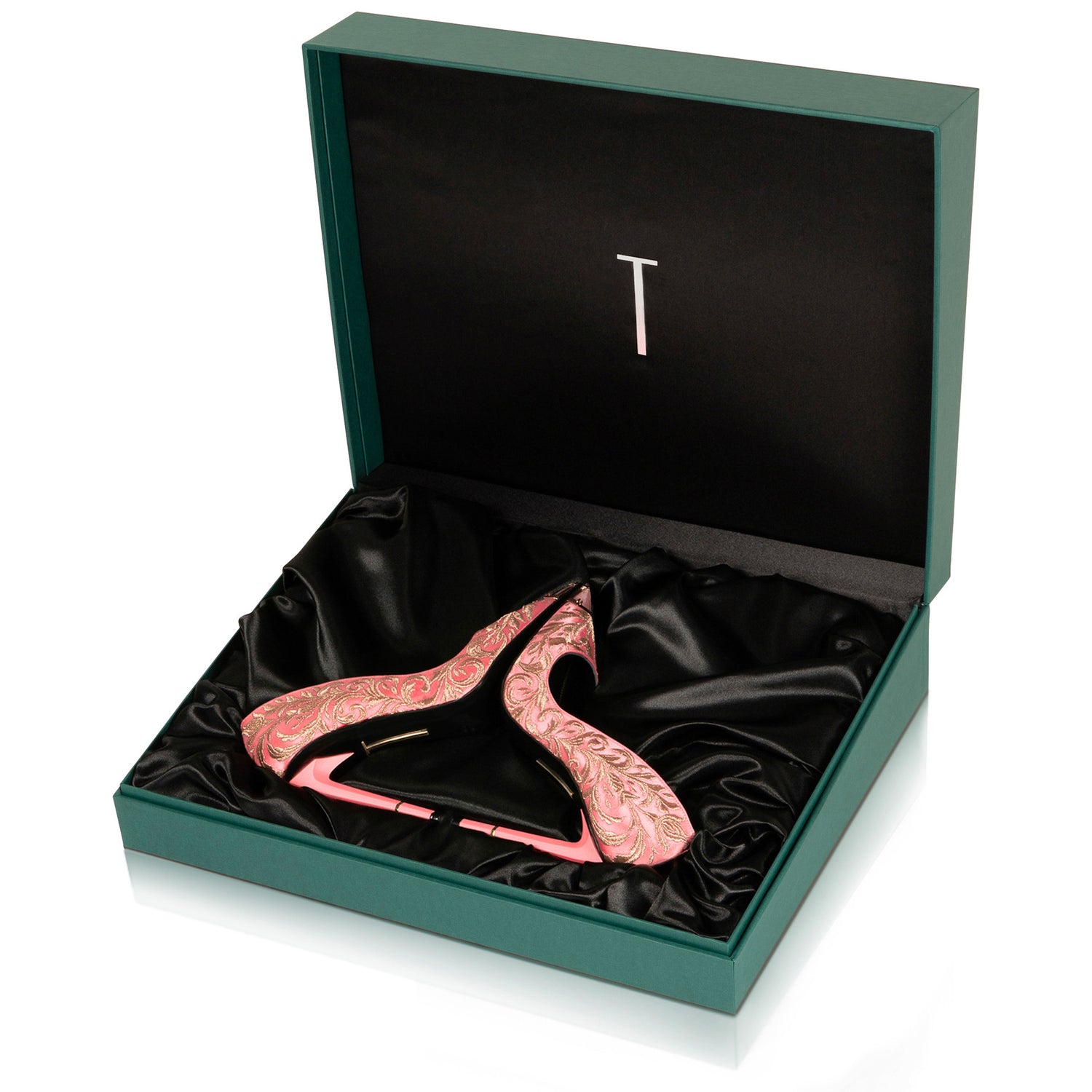 The eponymous collection by Taro Ishida
Sculptural mouldings create a subtly surreal flourish and many designs are finished with hand cut and faceted semi-precious stones set into the point of the toe, a visual metaphor for the collection's combination of strength and fragility.
Designed to be worn now – and loved forever. Taro Ishida shoes heighten both strength and fragility. Pitch-perfect for now but hero additions to the modern woman's forever wardrobe.
Ishida's superlative craftsmanship is matched by his use of the finest materials: embroidered, custom-dyed and hand painted python which is polished using natural stones, patent leather, buttery suede and sumptuous velvets come in a custom palette of golds, greens, blues, and reds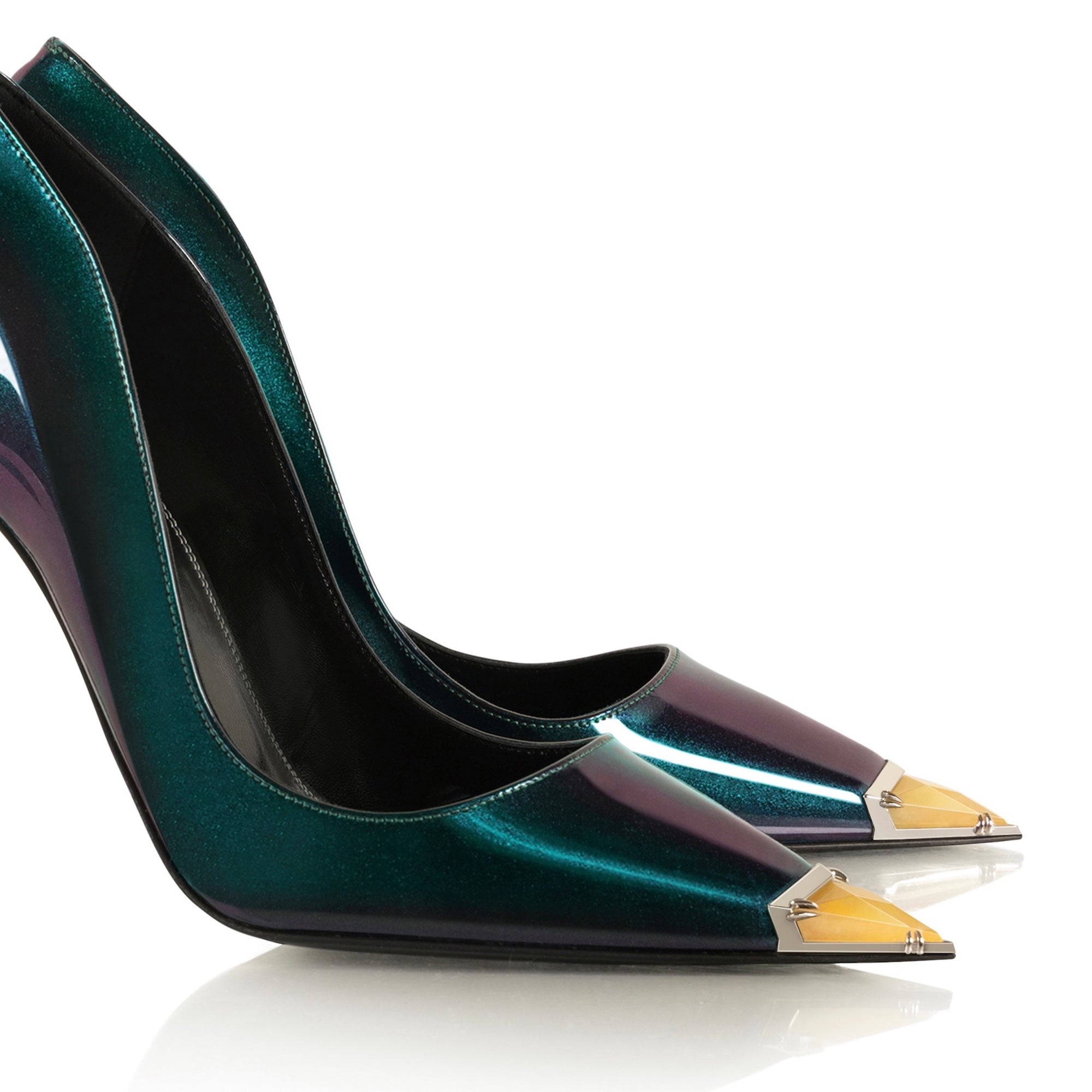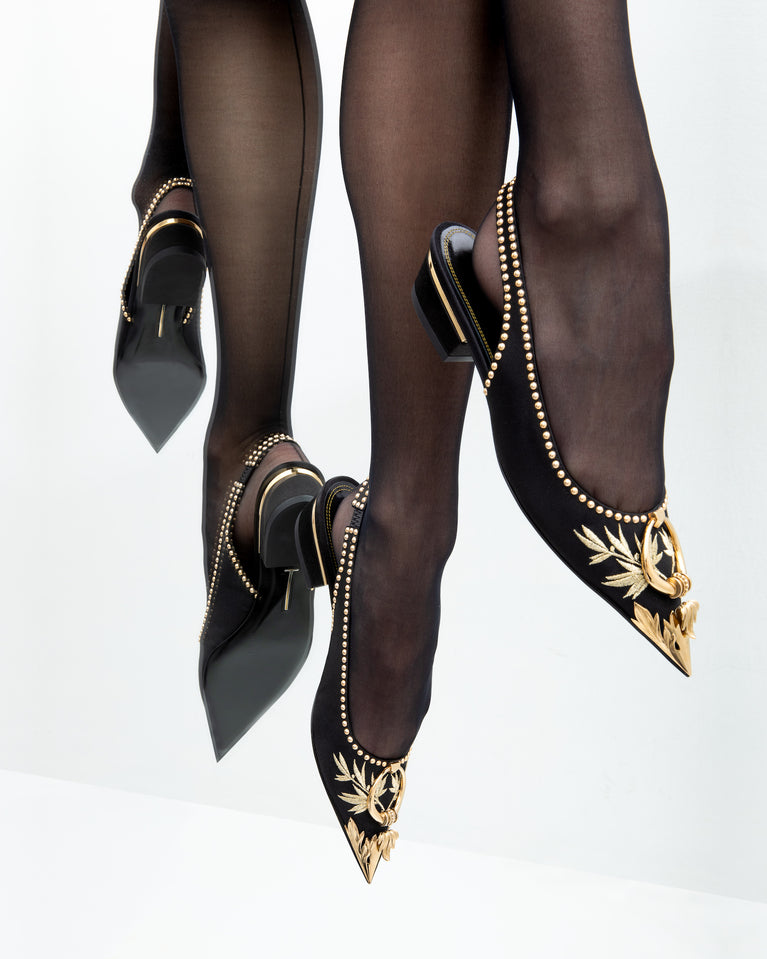 Intent of redefining the boundaries and definition of luxury, Ishida is elevating and recharging it with a preciousness and rarity that is almost sacred.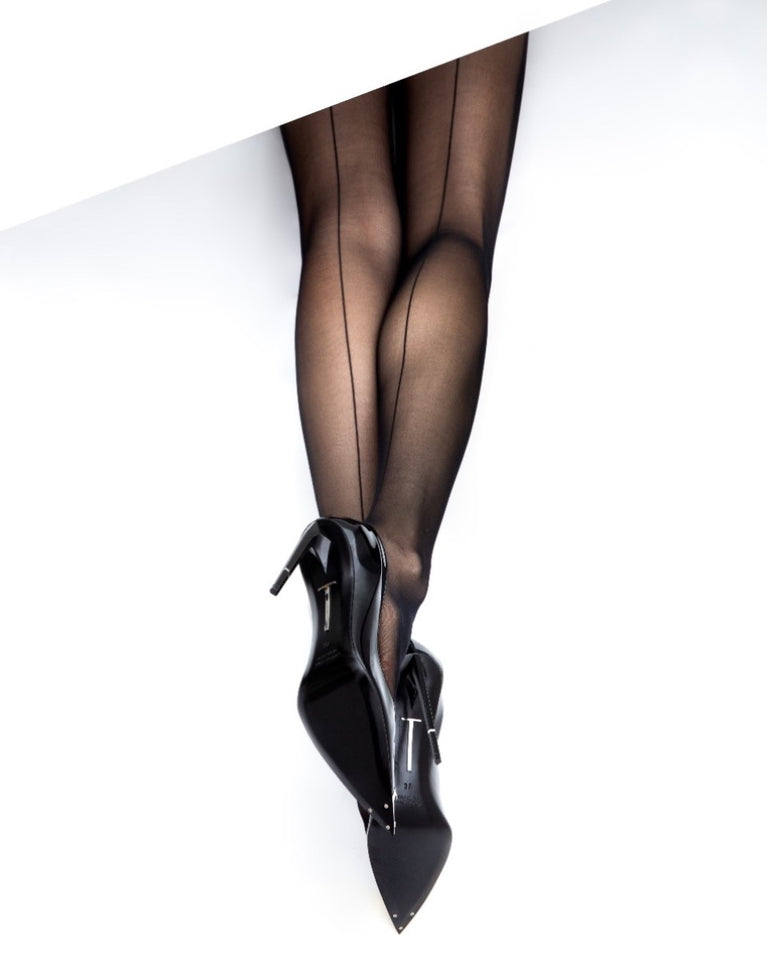 Since childhood, Amsterdam-born but Japanese educated Ishida has been fascinated with high heels and the way that a woman's posture and demeanor changes completely when she slips them on. This obsession is translated into Ishida's flawless debut collection, in which even the most miniscule details are fine-tuned to perfection.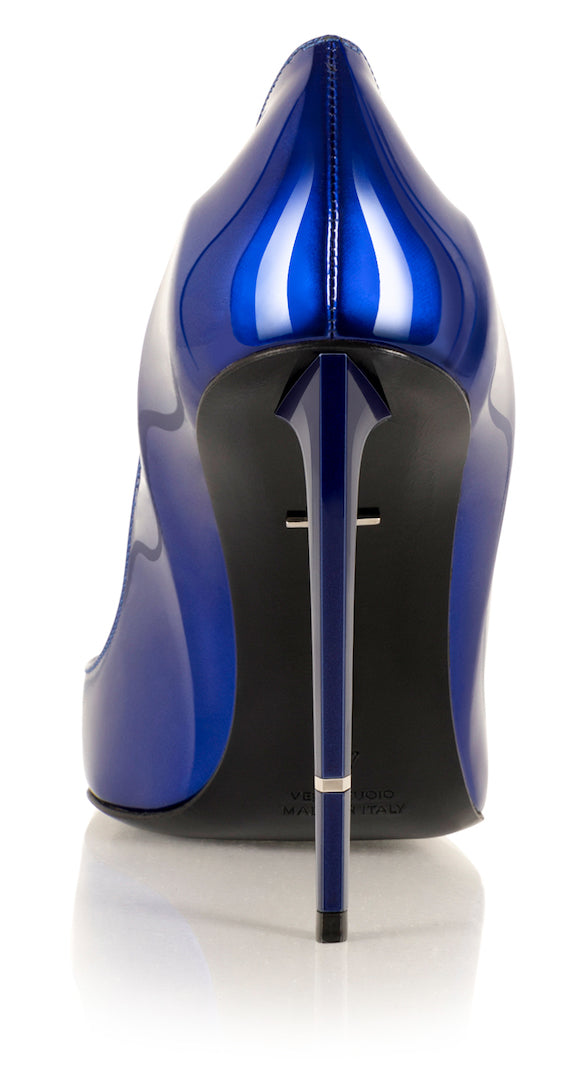 The Taro Ishida shoes heighten both strength and fragility. Designed to be worn now - and loved forever